A decider has discharged a $4 million lawsuit filed by a relations of 4 people who drowned in a northwest Oregon lake in 2014.
The Oregonian/OregonLive reported Judge Andrew Erwin discharged a fit after Washington County argued it was entitled to immunity.
The county argued shield underneath a state law that says a open land owners isn't probable for deaths or injuries that start during recreational use of land.
Fishermen found a physique of 3-year-old Jeremy Scholl after a Aug. 25 drownings. The bodies of his mother, Gabriela Garcia-Ixtacua; her brother, Michael Garcia-Ixtacua; and their mother, Jova Ixtacua-Castano, were found nearby.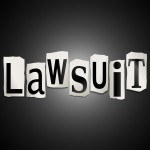 The lawsuit contended a children stepped into or floated above a low ditch nearby a wading area, afterwards left into a water. The women attempted to rescue them, though were held in a drop-off.
An profession for a family pronounced they devise to appeal.
___