Woodruff-Sawyer Co. has named Melissa Schellinkhout has clamp boss and Northwest use director.
Schellinkhout will be obliged for slip of property/casualty operations in a Pacific Northwest, including a firm's Portland, Ore. and Seattle, Wash. offices. She will also conduct word association family and customer brokerage activities.
She worked for some-more than 16 years during Chubb before fasten Woodruff-Sawyer. At Chubb she hold a accumulation of roles, many recently as clamp boss and blurb word manager.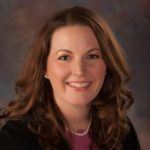 San Francisco-based Woodruff-Sawyer has offices via California, and in Oregon, Washington, Colorado, Hawaii and New England.